Vicki Jackson is a self-taught artist. She is a member of PANZ (Pastel Artists of New Zealand) and has received an array of awards for her work.
Vicki grew up in small town New Zealand with cherished animals and a passion for nature and art. She studied for a Parks, Recreation & Tourism Management Degree, with a focus on Ecology. At 18 years of age she was fortunate to do work experience on the Chatham Islands during holidays and Kapiti Island the following. Vicki had all kinds of jobs over the years.
Yet it was her abiding dream to one day become a nature artist. And so in 2005, with a burning desire to achieve her goal, paired with her love for animals, Vicki began to paint in pastel - her first commissioned pet portraits. Donating a percentage of proceeds to animal welfare and conservation causes.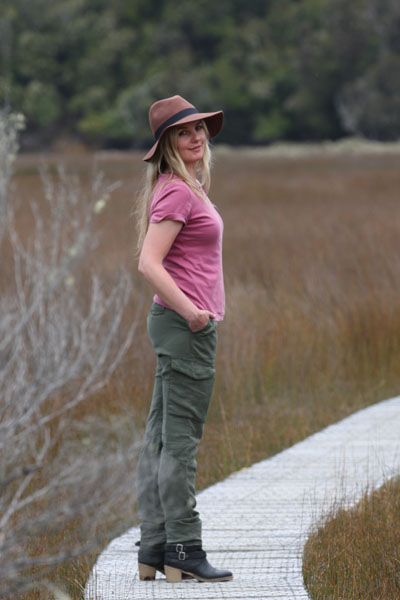 Vicki in the beautiful Catlin's region of NZ